04/03/2020
Global BBA: 1st on LePoint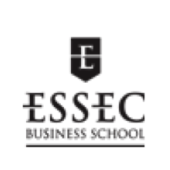 The weekly Le Point published on February "the Ranking of 2020 Leading Schools of Business". ESSEC maintains its positions: ESSEC Global BBA thus remains on the top of Ranking.

 




 

ESSEC's Global BBA program once again proved the high standards in every sector! ESSEC demonstrates the quality of its quality of education and the accomplishment of students by winning first place in the general classification. The school maintains a high standard of selectivity and attractiveness, and thus ranks first on these indicators.

 

ESSEC Global BBA also takes 1st place on: "Average beginning salary of graduates". Also, on the criterion of professionalization, ESSEC had been leaping from 6th in 2019 to 3rd in 2020's ranking. It proves the professional integration and confirmed the "Learning by doing" teaching methods by corporating between School and Companies.